Video: Pillars of Student Success
At Texas State University, our top priority is student success. It's our highest calling as an institution to educate future leaders, empower them to achieve their full potential, and ultimately to help them cross the finish line to earn their college degree. As we accelerate our Run to R1, we will stay true to Texas State's history and identity as a student-centered community. In this month's episode of "The Current," I spoke with Dr. Victoria Black, Associate Dean for Student Services in University College, about the many ways we support our students and give them the tools to succeed.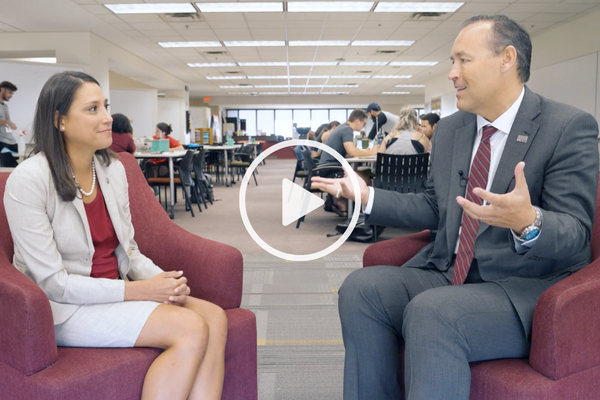 My Top Ten Moments
I love my job because every day I get to engage with Bobcats and work alongside faculty, staff, alumni, and partners to help TXST make an impact in the world. To share a glimpse into some of the ways we do that each month, I'll share my Top Ten Moments, highlights of my favorite recent experiences exploring our campuses and interacting with Bobcats far and wide.


NEXT Up: Gabriel Webb
In the latest NEXT Up video, meet Gabriel Webb, a California native and chemistry major. He's one of the many driven and inspiring students who call TXST home.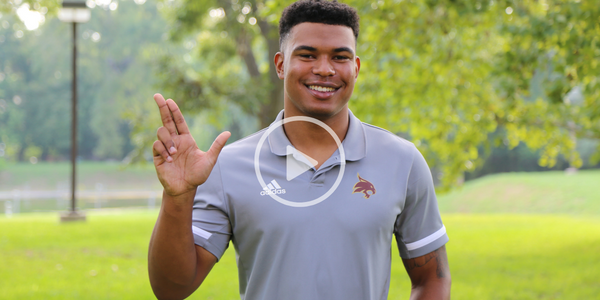 Mission Moment: Student Success
Doubling down on our commitment to student success is one of my top priorities. We celebrated our best-ever retention rate this fall, but now we are reaching even higher. I established the Presidential Commission on Student Success, with ambitious goals to increase retention and graduation rates, as well as students' engagement, academic achievement, and wellbeing.

In addition, we will sharpen our focus to grow overall enrollment through strategic recruitment efforts that will be explored by the new Recruitment Task Force. Visit my website for a list of all the presidential commissions and task forces underway to advance our mission.
It's a great time to be a Bobcat!
Sincerely,
Kelly Damphousse
President