Video: Growing Ph.D. Enrollment in the Run to R1
Aquatic Resources and Integrative Biology Ph.D. program
We hit the ground running in 2023, making tremendous progress in pursuing Hopes & Aspirations High, a bold vision for Texas State University's future. Our Run to R1 is one of the top pillars in that vision, which calls on us to greatly expand Ph.D. programs. We took swift action, allocating $6 million to admit 50 new Ph.D. students this Spring and Summer in three programs — already resulting in eight new students. In the January episode of "The Current," I spoke with the director of one of those programs, Dr. Clay Green from the Aquatic Resources and Integrative Biology Ph.D. program, about groundbreaking research led by our students.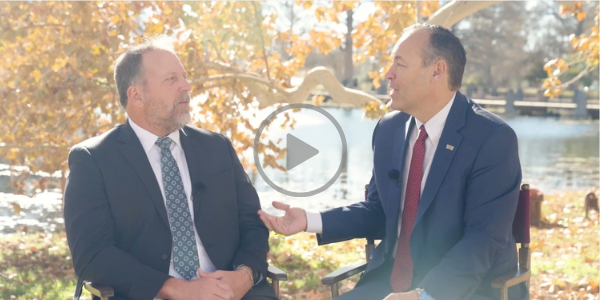 My Top Ten Moments
Classes began this week and our campuses are bustling with activity again after a restful holiday break. The first few weeks of Spring brought memorable moments at the annual Boko BBQ, meeting concrete industry leaders who fund scholarships, exploring a TXST archaeology research center, and setting my intentions for 2023 with one word, "subtract." The age-old expression is true: sometimes, less is more.


NEXT Up: Jaxson Schoening
This January, National Mentoring Month, Jaxson Schoening is NEXT Up. Jaxson is a Lead Peer Mentor in the Personalized Academic and Career Exploration (PACE) Center. TXST peer mentors are mostly juniors and seniors with a passion for community-building. They provide support and resources to freshmen and new students, helping them academically and socially transition into college life.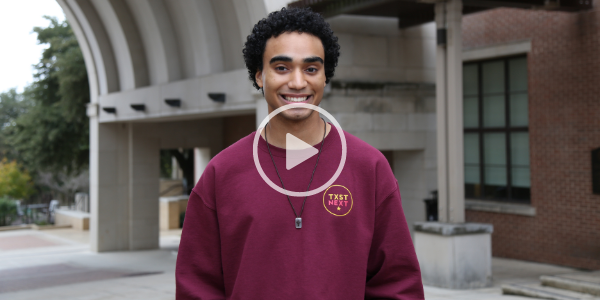 Mission Moment: TXST Draws More International Students
Although most of our students are from Texas and the U.S., over 700 of them hail from other countries – scholars who travelled half-way around the world to earn a TXST degree and make our community their "home away from home." Increasing enrollment among international students is one of the goals in Hopes & Aspirations High. To that end, we recently removed a cap that limited funds we could invest to recruit through partner agencies. That decision has already brought a swift jump in interest and enrollment for Spring 2023, with a 45 percent increase in applications for international students and a 24 percent boost in admittances.

As the Spring semester gets underway, I'll keep you updated on our progress. It's a great day to be a Bobcat!
Sincerely,
Kelly Damphousse
President