Video: Honouring and Serving Veterans at TXST
With Thanksgiving fast approaching, I'm grateful that this year Beth and I will celebrate our first holiday season as members of the Texas State University family. In the November episode of The Current, I want to take this opportunity to give thanks to our veterans and military service men and women. I had the privilege of interviewing Jimmy Sellers, the president of our student organization for veterans, about his service to our country and the importance of supporting veteran students.

My Top Ten Moments
This month, our Run to R1 took us to the Meadows Center for Water and the Environment; the spotlight shined on our School of Music at an exclusive Steinway event; and we connected with university partners who provide scholarships, community programs, and boundless inspiration for our students. Check out my Top Ten Moments for highlights of my favorite recent experiences.


NEXT Up: Ana Espinoza
In the latest NEXT Up video, meet Ana Espinoza, a Dallas-native majoring in nutrition with a minor in Spanish. She's an intern at Bobcat Bounty, the on-campus grocery-style food pantry for anyone in the university community experiencing food insecurity. Her service at Bobcat Bounty inspired her to pursue a career in community nutrition.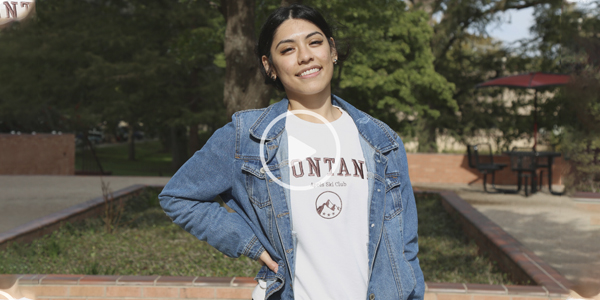 Mission Moment
At TXST, we have more than 3,600 students who are veterans or from military families. It's a privilege for TXST to be home to so many of America's heroes. Several of our research, academic, and student programs are geared specifically toward serving veterans. TXST has repeatedly been recognized as a military-friendly institution. Explore some of the ways we support our veteran population.

From the Damphousse family to yours, we wish you a happy, healthy Thanksgiving.
Sincerely,
Kelly Damphousse
President