Video: Excellence in the Performing Arts
The talent that abounds in the performing arts at Texas State University consistently shines the national spotlight on our institution. I am so impressed by the caliber of our music, dance, theatre, and art programs. My wife Beth and I have enjoyed incredible performances by TXST students. In this month's episode of "The Current," Beth joined me to interview Katie Bulen, a senior in our School of Music.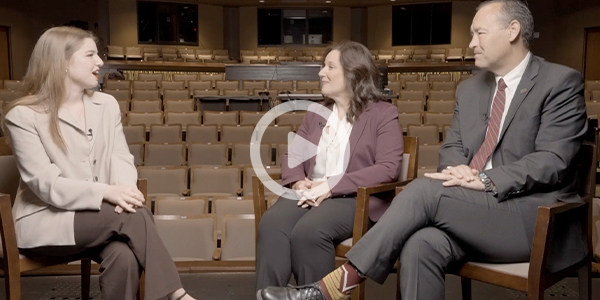 My Top Ten Moments
Between thrilling victories for Bobcat Athletics, tours of our cutting-edge research sites, and fun student events, there is never a dull moment at TXST. Check out my Top Ten Moments for highlights of my favorite recent experiences engaging with Bobcats across our community.


NEXT Up: Whitney Okafor
In the latest NEXT Up video, meet Whitney Okafor, a sophomore studying to be a labor and delivery nurse. She serves as President of the Black Student Alliance (BSA). I had the pleasure of meeting her to learn more about how the BSA serves and supports our students.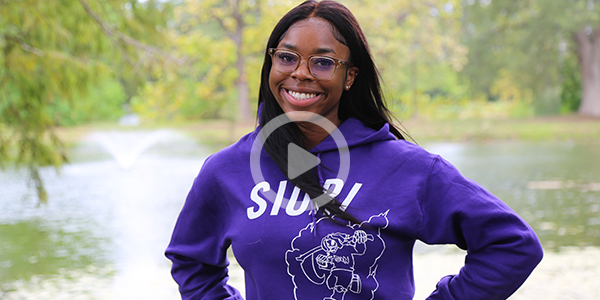 Mission Moment: Points of Pride in the Arts
TXST faculty have won numerous Grammy awards and nominations, as well as recognition from the Andy Warhol Foundation and the Guggenheim Foundation. Our theatre graduates are performing on Broadway and in hit movies and TV shows. Explore some of our recent achievements and upcoming shows from TXST performing arts.

We're nearing the end of an exciting and spirited Homecoming Week. As always, it's a great day to be a Bobcat!
Sincerely,
Kelly Damphousse
President